WANNA TOUCH
Make An Impression. Just Keep Pressing.
Try It Now
A New Way
To Listen.
WANNA TOUCH is simple. Think of it as the digital equivalent of a beautiful Sunday afternoon, sliding your prized vinyl record out of its sleeve, putting the needle to the surface and sitting through the audio experience of your life.
With WANNA TOUCH, the longer you press on the screen, the closer you will get to unskippable bliss.
Boast
Post.
We know life can be distracting. When you release, not only can you resume where you left off, you can also share your seconds of tolerance on social media, instantly becoming the envy of your friends.
Powered By WANNA.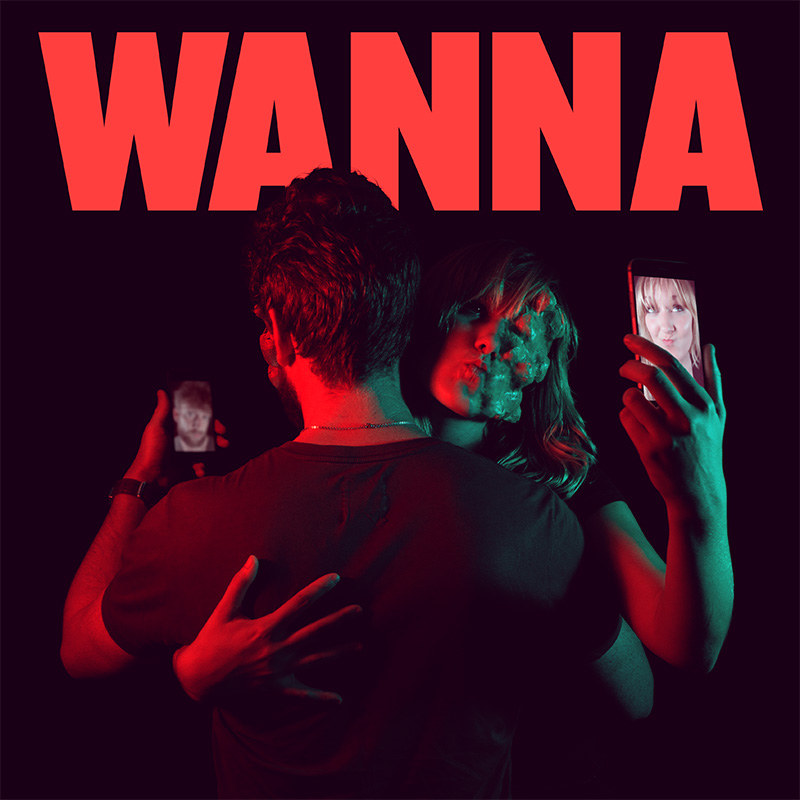 The technology behind WANNA TOUCH is driven by the fastidiously crafted eponymous debut album by WANNA.
Working closely with Aural Experience Production guru Jeremy Page, whose recent credits include Kendra Morris and Czarface, the band decamped to his Brooklyn-based Future Junk Lab. Studying the rough-hewn garage rock energy of The Sonics, the exuberant pop groove of classic Bowie and the elevating earworm melodies of Devo, The Cars and ELO, WANNA is an addictive listen, bursting with propulsive groove, quaking rhythm and infectious hooks.
In between tracks you will also be taken on an aural journey with WANNA TOUCH board of directors Josh Mac (CEO, vocals, guitar, keys and drums), Vinny Martinez (CTO, bass, guitar and backing vocals) and Andrew Panetta (CIO, lead guitar and backing vocals) as they move around NYC and Brooklyn collecting field samples.
To further enhance the WANNA TOUCH experience, Aural Experience Technicians Greg Hawkes (The Cars), Abby Bickel (Boom Said Thunder) and Jason Arce (Blood Orange) dazzle with synthesizer arrangements, vocal embellishments and soaring brass instrumentation.
Defying convention, WANNA by WANNA on WANNA TOUCH is something you're gonna wanna touch.
Follow.
All content © 2018 WANNA Industries.